Scott Healy with the Eastman Chamber Jazz Orchestra
Live at Kilbourn Hall
"…terrific large ensemble wor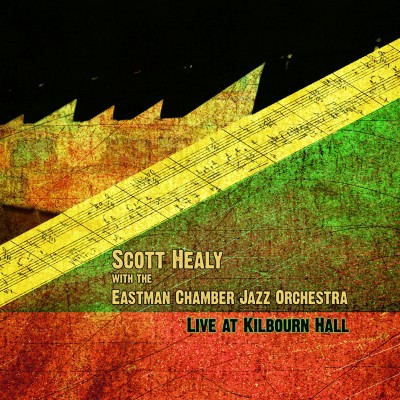 k led by composer and pianist Scott Healy. A mix of originals and covers ("Anthropology," "Solitude," "In Your Own Sweet Way"), with the transitions between the two groups sounding fluid and cohesive. Some nice soloing by members of the Eastman Chamber Jazz Orchestra, but it's the best moments are those of group interplay when the energy of a song seems close to ripping its form apart just to have it all coalesce back into its original shape. -Dave Sumner, WonderingSound.com
A pristine, intense live recording of new music, previously unrecorded works, and two numbers from Scott's Grammy-nominated 2012 release Hudson City Suite  – it's an "instant" record – one take, no fixes – just mix, master,  release..maybe repeat…

July 2016
Jul
5
Tue
Kim Richmond Ensemble

@ The Blue Whale
Jul 5 @ 8:00 pm
I love playing other composers' music. I'm excited to be performing with the Kim Richmond Ensemble at the Blue Whale on July 5th, 2016. Kim is a good friend, a Grammy nominee, and a world class performer and composer. He has a massive resume and is a creative force and one of the busiest multi-reed players in town. This is an event not to be missed.
Jul
16
Sat
Herb's Organic Quintet

@ The Baked Potato
Jul 16 @ 9:00 pm
The Scott Healy Ensemble: Hudson City Suite
2014 Grammy® Nomination for Best Instrumental Composition
Following a year of rave reviews and national jazz radio airplay, Los Angeles composer, performer, and Conan O'Brien keyboardist Scott Healy scored a 2014 Grammy nomination for his ten-piece jazz ensemble tour de force Hudson City Suite.
"
Scott Healy's Hudson City Suite unites past and present musically as well as conceptually, bridging traditional big-band swing with lithe jazz modernism
.
-Downbeat Magazine
---
I'm posting this lesson from Keyboard Magazine last Spring–for no other reason than I began a draft of this post (which involves pretty much simply copying and pasting from their website), and... Read more
---
---
---
---
Read more news
---